From The Desk of Chairman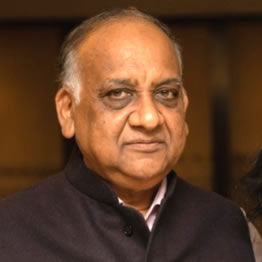 In the business world, we all want to create a legacy that is remembered for years to come. At Gem, I am proud to be part of an excellent team that strives on reaching this success and greatness.
Having been born and brought up amidst the tea bushes of the tea growing region of Assam in India, I ventured out into supply of tea factory spare parts to the tea gardens in Assam and North Bengal. As we evolved and grew, one milestone led to another.
Today, we command an overwhelming market share of 35% of tea machinery projects globally, with our footprint in all tea producing countries worldwide.
Almost after four decades of staying at the helm of the business at Gem, we have expanded into various industries like Fibre, Food Processing – Mango, Pineapples, Cassava, Coconut, Cocoa, Sugar, Agave, Banana, and other value addition projects – both in food and non-food sectors.
Presently we are serving more than Fifty Countries globally.
The most valuable assets of our company are the human personnel – we nurture the careers of our employees, while leveraging on their skills and potential. Our goal is to make sure our employees have opportunities to prosper and succeed.
We, as a Team, work for a common goal to attain and establish market leadership, by bringing in products that meet real customer needs and to create an organizational culture based on trust, teamwork and innovation. We keep abreast of new and emerging technologies and continue to innovate. We have faith in our mission, values, ethics and hard work to attain higher productivity, diversification and growth.
Before concluding, I wish to express my sincere gratitude to all our clients, associates, employees and our society for their immense support and feedback that has always helped us in further evolving as an organization, and thereby also enabled us to better serve them and meet their expectations.