Dried products have become an indispensable part of our daily life. These are everywhere, from the food to the pharmaceutical sectors, and we just can't ignore their presence. But do we know the scenes behind the curtain?
What are the machines that create and controls these dried products?
MSD or Multi-stage Dryer is one of those machines on which the drying industry employs extensively. The beauty of Multi-stage Dryer can be described in its ability to produce a variety of product in large quantities in a compact design.
Introducing GEM'S AERIS Multi-Stage Dryer, an affordable, reliable and versatile drying solution.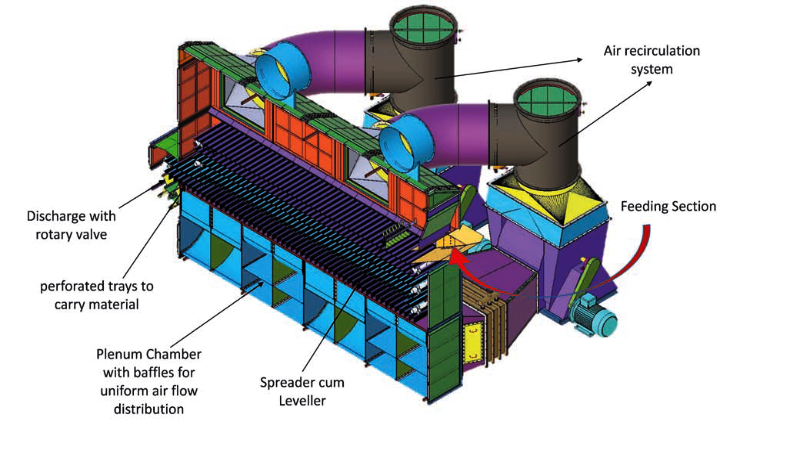 Working Principle of Multi-Stage Dryer
The operation of the re-circulatory cabinet dryer served as the basis for the design of our multi-stage dryer. In the dryer, a belt-chain or tray-chain mechanism maintains a continuous flow of matter, and uniformly distributed hot air is passed through the product from perforated trays or belts perpendicular to the flow of material, which in turn absorbs moisture throughout the product's residence time, ensuring highly efficient and uniform drying.
Wire mesh drying belt/SS perforated apron plate.
Modular Designed construction with galvanised Mild steel / Stainless Steel.
The drying area up to 360m 2 has been successfully designed and tested.
Inspection Window Provided at Specific points.
Ease of cleaning to prevent bacterial decontamination & and reduced microbial load.
PLC with HMI display Panel with internet connectivity.
Air knife/Rotary brush/ water jets to clean belt.
Multiple heat sources available including biomass, steam, and thermic fluid are provided.
Horizontal Dryer is divided into different zones with variable temperatures. Every dryer is equipped with a cooling section at the end of the dryer and a vibration device in the outlet to separate the product from the belt/conveyor for easy unloading.
Mostly employed in situations where there is a lack of floor space or if prolonged drying is required.
Application of Multistage Dryer - Proven Thermal Processing
Drying micro feed is sometimes difficult. Product loss is a common and expensive problem, and dryers are made to maximise the manufacturing process by reducing loss and waste.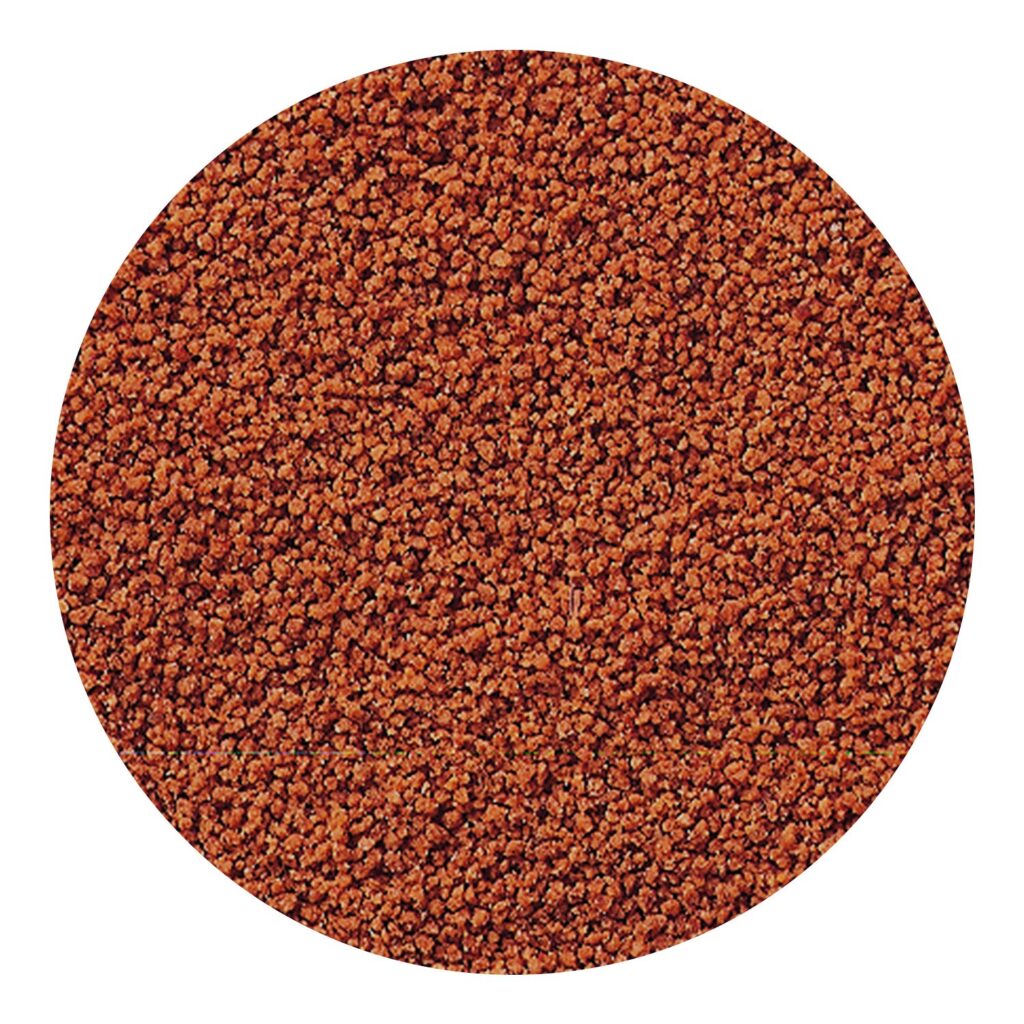 Pellets with a moderate protein and fat content for feeding warm-water species like tilapia, catfish, eels, etc. should be exposed to uniform process conditions within the dryer to help develop constant pellet buoyancy.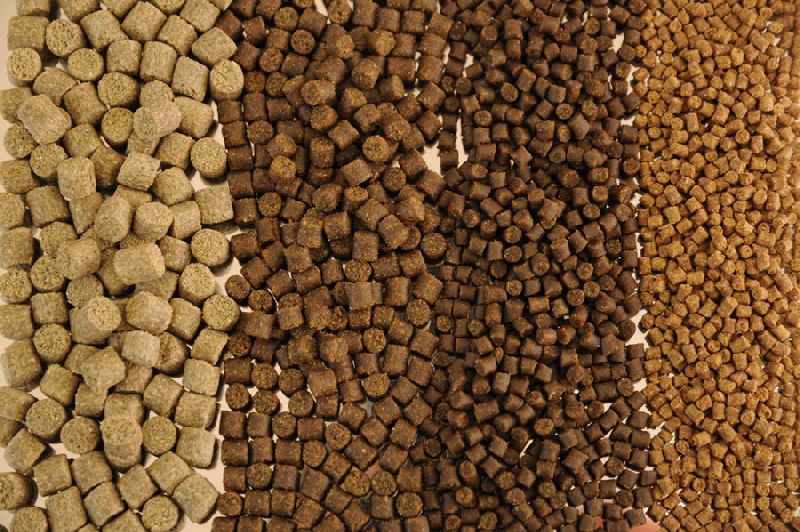 Drying this product with greater gentleness eliminates breaking and unexpected expansion, leading them to sink more gradually. Excellent protein and fat content, high water stability, and slow sinking in salty water are all characteristics of pellets. These pellets are suitable for feeding sturgeons, sea trout, yellowtail, sea bream, and other saltwater fish.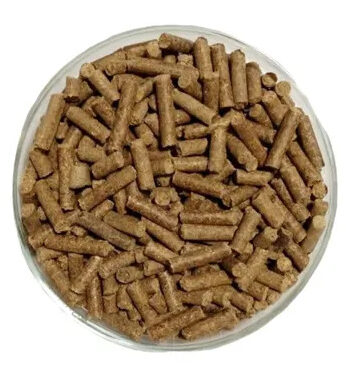 Fast-sinking pellets retain their elastic structure even after hours in the water.